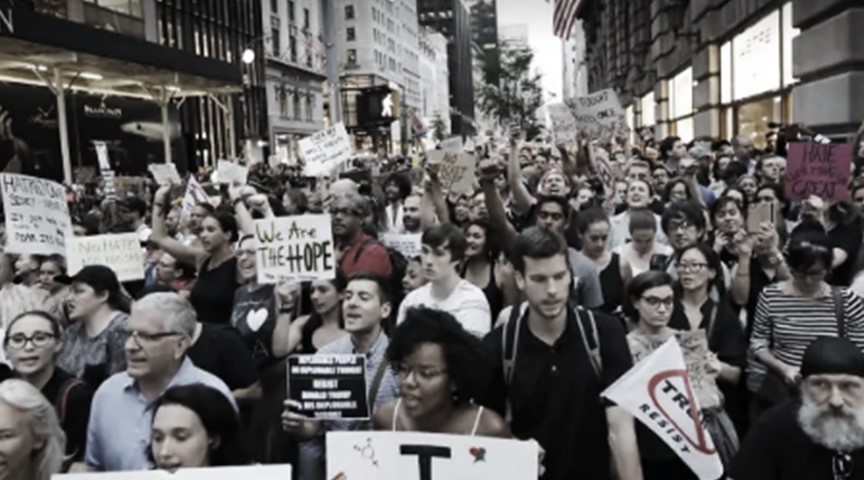 When President Trump returned to his home town of New York City on Monday night, he received anything but a warm welcome.
Trump was returning to his eponymous tower for the first time since being inaugurated.
Protesters gathered in the shadow of Trump Tower on Monday evening, filling the sidewalk for several blocks and forming a gantlet of signs and chants that ran several blocks down Fifth Avenue. Various organizers and a popular Facebook event had called for people to gather at Trump Tower starting at 5:30 p.m., and law enforcement was ready. Protesters were kept to the sidewalks with metal barricades, and the numbers gradually swelled as the evening progressed.
More on Washington Post